Park City visitors do have a choice when it comes to festivals in the coming days as both the Sundance and Slamdance film festivals will be showcasing their best submissions. Sundance gets all the glory, but Slamdance, co-founded by Dan Mirvish, will take place at the Treasure Mountain Inn (TMI) at the top of the Main St. beginning on Friday, Jan. 19- Jan. 25. The festival prides itself on giving new directors and filmmakers a chance to shine. Recognizable names such as Christopher Nolan ("The Dark Knight," "Dunkirk," "Interstellar"), Oren Peli ("Paranormal Activity"), Lynn Shelton ("Humpday") and Seth Gordon ("Horrible Bosses") all started right here at the TMI in Park City. Who knows which film shown here this week will be the springboard for the next Nolan or Gordon! Reel Honest Reviews, through hours of research, is here to help you find that next great film. Without further ado, here is my list of anticipated highlights from this upcoming Indie Film Fest:
"Quest" tells the true story of a young, troubled graffiti artist with an abusive father (Lou Diamond Phillips) who finds resiliency and hope in his teacher and coach, Tim Moellering (Dash Mihok).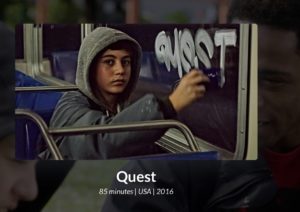 "Pick of the Litter" is Dana Nachman and Don Hardy, Jr.'s newest collaboration documenting the journey of 5 newborn puppies bred to possibly make the cut in being a blind person's guide dog. If it's anything like "Batkid Begins," it's sure to be a heartwarming tale or should I say, "tail."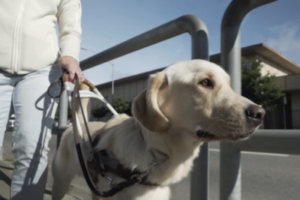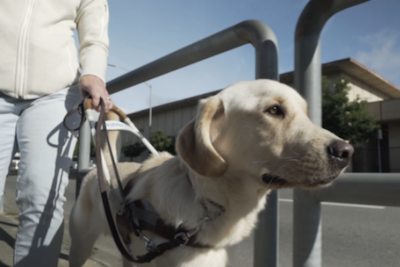 "Human Affairs" takes a hot and controversial topic, surrogacy, and brings an element of emotional reality told from a successful couple's and a young girl's perspective. It's bound to strike a chord in morality, judgment, and legal rights in this drama starring Julie Sokolowski, Kerry Condon, Dominic Fumusa,, and David Harbour.
"Company Town" looks at a small town in Arkansas whose main employer is Georgia-Pacific.  The town is dying.  Literally.  The cause seems obvious, but fighting huge lobbyists, the EPA, the Koch Brothers, and corporations isn't for the little guy.  Natalie Kottke and Erica Sardarian write and direct this film that promises education and environmental awareness along with possibly a little bit of hope for the underdog.
Also on this critic's list are: "Funny Story," "Sunny Side," "Lovers," and the short film "Magic Bullet." Speaking of short films, Slamdance brings things old school, the best way, by showing a relevant short film prior to the feature film. And like most festivals, the writers, directors, and talent in front of the camera will be on hand to ask questions of after the film.
For more information about the festival, go to SLAMDANCE