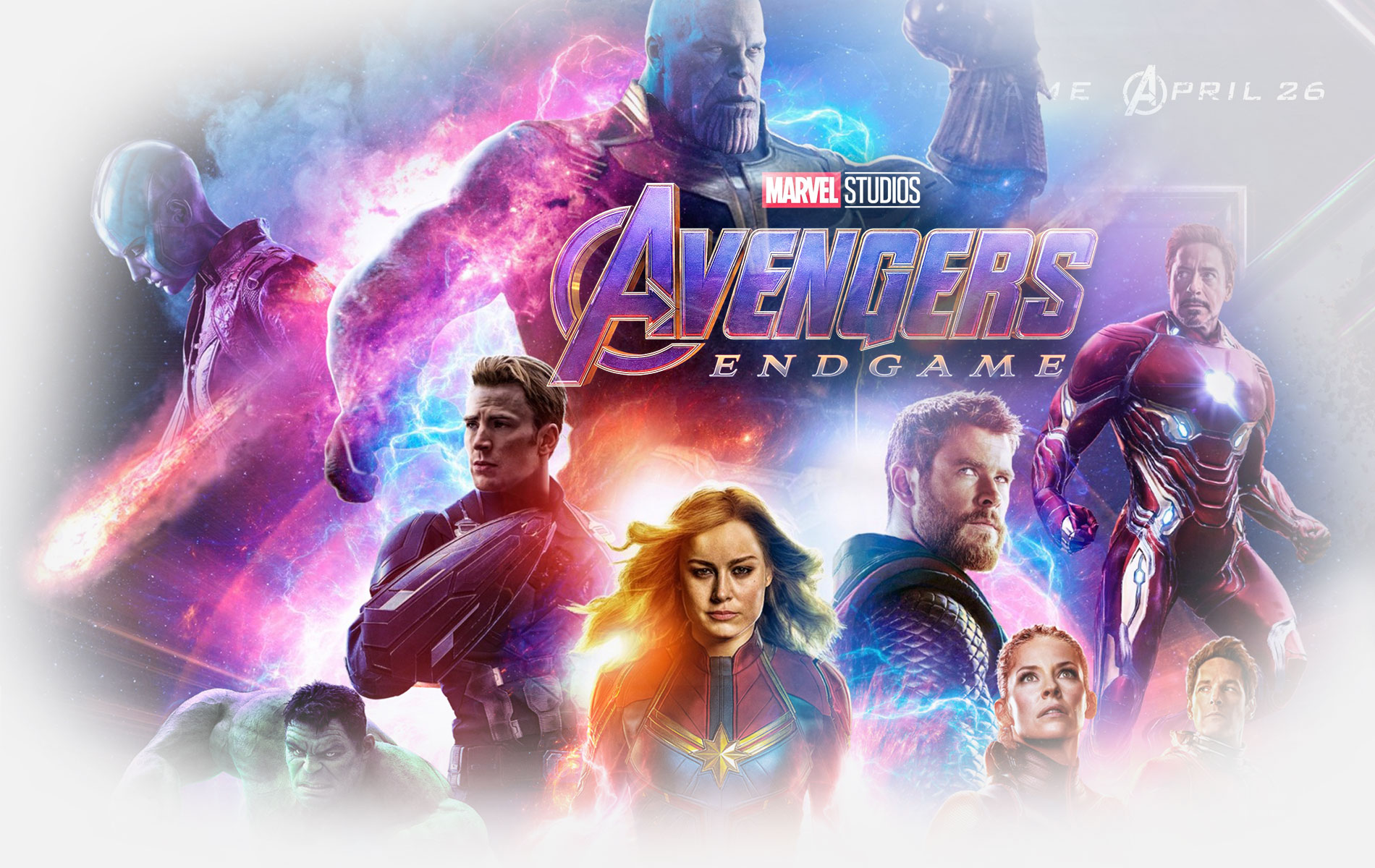 April 24th, 2019
Posted by pamela
Review
0 thoughts on ""Avengers: Endgame" Is a dynamic, dramatic, and hilarious film worth all 181 minutes"
"Avengers: Endgame" is one of the most highly anticipated films of the year as the answers to all the fans' questions come into clear focus and the super hero worlds not only overlap, but collide in surprising ways. It's an all-star arena filled with "marvel"ous characters in a fight for life, humanity, and the future of the world and the universe. (Don't worry–no spoilers ahead!)
The evil Thanos (Josh Brolin) possesses all the Infinity Stones making him the most powerful being in the universe. And with that power, he has cursed the world, culling the population by 50%. "Endgame" picks up exactly where "Infinity War" left off and it's an affective beginning as we see Hawkeye (Jeremy Renner) with his loving family enjoying their time together only to be turned to dust. The impact of this emotionally loaded initial scene is unexpectedly shocking and not only are we hooked, we care about and relate to this family and Hawkeye's devastation. And then the opening credits begin to roll.
Fast forward to 5 years later and the catastrophic results of Thanos' work is more than evident— cities are in a state of shambles, but the oceans and natural environment are beginning to balance once again. The remaining super hero allies band together in what seems to be a losing battle to right this sinking ship and not a spark of hope is detected among them…until an Avenger thought to be dead, resurfaces. And this is where the fun begins!
From the depths of an emotionally heavy load, we are immediately bouyed into hilarious one-liners, side notes, and quick-paced dialogue and antics to remind us why we love comic books. Without giving one surprise away (I fear losing friends if I do), "Endgame" ranks up in the comedy hierarchy with the hilarity of stand alone super hero films like "Guardians of the Galaxy" and "Ironman." With references to some of our favorite films of the last 40 years and costuming that transforms these heroes into unexpected yet disturbingly funny renditions of themselves, for most of the 3 hour 1 minute (yes, you read that correctly) running time, it's a captivatingly intriguing and funny film while it still creates an entertainingly entangled story to wrap your head around.
The story truly needed most of that 3 hour time period in order to create the thorough and emotionally dynamic storyline, although the last 30 minutes could have been edited quite a bit as the CGI begins to feel a bit mundane. (But that's my issue with every super hero film.) I must admit that it's a complicated story that intellectually makes sense as it delves into the waters of our environment and the cost of humanity and our memories. It is these memories that make us human and compassionate; an element that adheres us to one another. The writers cover all their bases, leaving no possible stone unturned, pulling you into their vortex of logic and reason while they connect you to the characters. Every past story is covered in well-balanced detail and of course, we have the directors and actors to thank for bringing such textured performances to those words on the page.
Watching this all-star cast in their respective roles feels like a family reunion, everyone knowing each other like family, the good and the bad. They love one another and have their squabbles, only to have each others' backs when they need to. They are family. There's a comfort in seeing this relaxed and familiar camaraderie even during times of dire situations and it is this interaction among and between the characters that not only propels the story, but engages us. We have become an invested part of this family.
"Endgame" showcases female empowerment, too, as we watch them rise to any challenge, physically, emotionally, and intellectually, and these women shine. To single out any particular female super hero would be to spoil the film, so I won't. Suffice it to say, the it's a male-female gender balanced film.
This is also a visually powerful film. The action is impressive as are the special effects and while this is what makes fans of this genre happy, it's the levity that Ironman, Thor, Rocket, Ant Man and Quill bring to the table. When Robert Downey, Jr. Paul Rudd, and Chris Hemsworth interact, you have a comedy team that could make the Queen of England belly laugh. All three of these actors have the comedic timing and pacing to get the most from their lines and scenes, but when the dramatic elements are needed, they are at the ready, adding just the right touch and never doing so in a heavy-handed way.
"Avengers: Endgame" was a wonderful surprise, filling almost each and every minute with excitement, drama, humor and visually interesting and entertaining intrigue. While the 3 hour running time was a bit long, needing a 10-minute edit, that's not a huge detractor from the film. It's a strong story, great acting and directing, and a wonderfully well-balanced film on every level. If you've seen all of the Marvel movies, and this truly is a must to get full enjoyment from "Endgame," the film is perfect escapism and an all 'round good time. (No need to stay after the credits roll.)
4 Stars