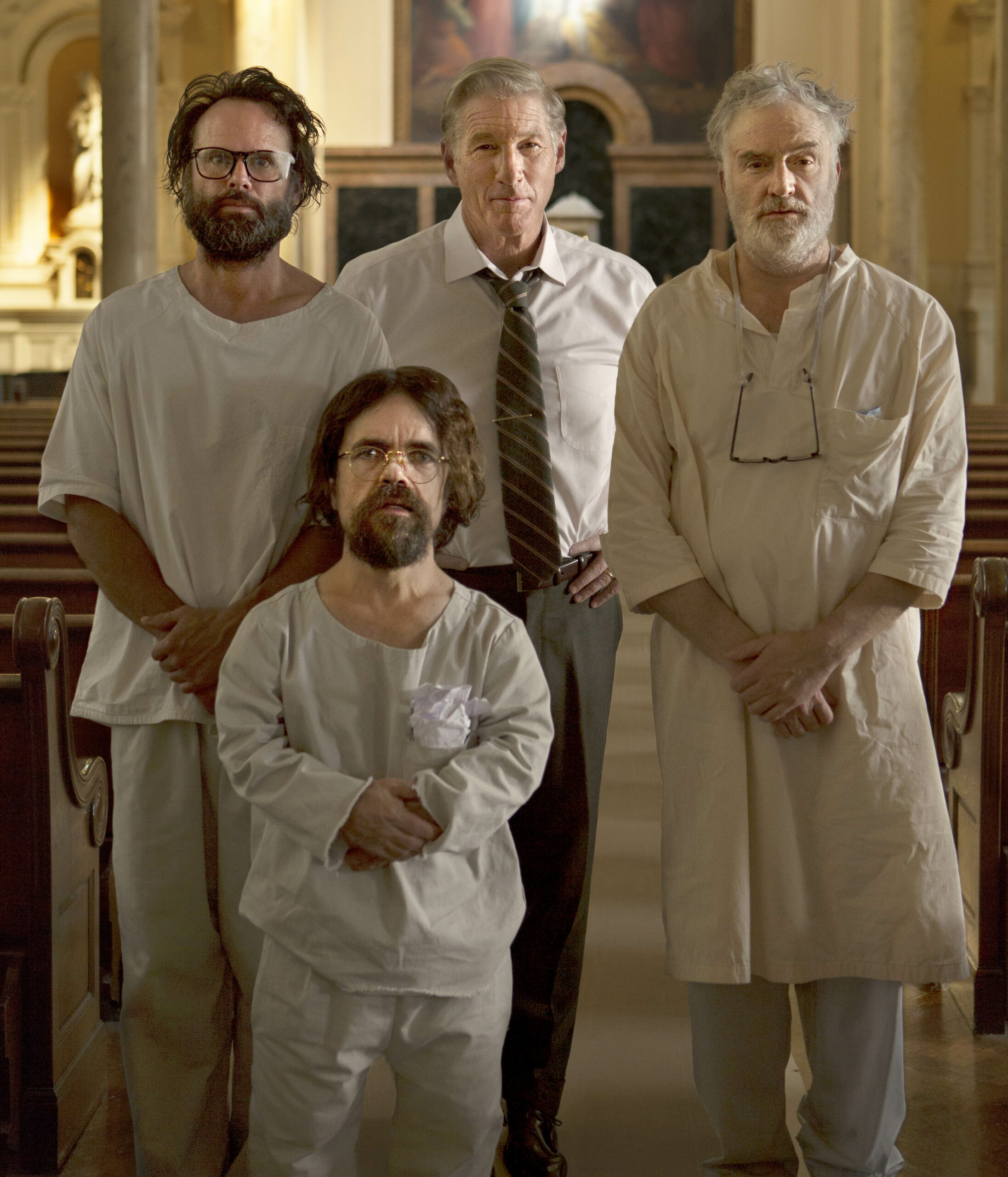 January 9th, 2020
Posted by pamela
Review
0 thoughts on ""Three Christs" makes you a believer in the need for compassion"
"Three Christs follows Dr. Alan Stone who is treating three paranoid schizophrenic patients at the Ypsilanti State Hospital in Michigan, each of whom believed they were Jesus Christ. What transpires is both comic and deeply moving."
Based on the book "The Three Christs of Ypsilanti" by Milton Rokeach, Director Jon Avnet takes an incredibly talented cast and creates a mesmerizing tale of three men all identifying as Jesus Christ in a mental institution in the 1950's. As Dr. Stone (Richard Gere) bucks the system of over-medicating and using electroshock therapy, his revelatory and purely experimental therapy techniques push the professional limits and moral boundaries. Fighting against the administration and the use of physically punitive measures, Stone protects these three men and attempts to intervene, using them as a part of a research study. Placing them together, they must confront their true identity and this is where the story picks up the pace and the complexity of human nature and varied personalities makes this story one worth watching. Joseph (Peter Dinklage), Leon (Walton Goggins), and Clyde (Bradley Whitford) all believe they are the savior, but it is Stone who must delve into his own psyche to not only better understand himself but his patients.
"Three Christs" delicately balances humor and the dramatic need for human connection as it expertly explores the disorder of paranoid schizophrenia. There is a gentle and almost charming friendship that develops among not only the three patients, but also with Stone. Goggins is almost unrecognizable as Leon and Whitford's verbal eloquence even as he demeans his roommates, floods your senses with a certain calmness. Dinklage has a standout performance and we connect most with him as he searches for a part of himself that is forever lost.
There are a couple of side stories that seem somewhat irrelevant, however they make Stone a more well-rounded character. It is the naturally developing relationship among all four men that is most intriguing and at times, heartbreaking and we root for approval of Stone's more humane approach to intervention and expelling the barbaric therapeutic techniques used in this era.
"Three Christs" finds an unpredictable path to take in telling this true story and as mental health continues to be at the forefront of our society, we can better understand the need for compassion for those who suffer.