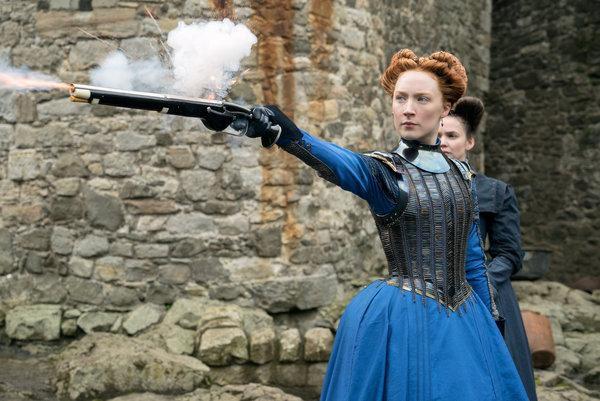 January 5th, 2019
Posted by pamela
Review
0 thoughts on ""Mary Queen of Scots" Powerful women, powerful story"
Margot Robbie has no fear of playing characters with an ugly heart, and her portrayal of Queen Elizabeth I in her newest film "Mary Queen of Scots" is a prime example.
The story, based on the book "Queen of Scots: The True Life of Mary Stuart" by John Guy, adapted by Beau Willimon and directed by Josie Rourke, breathes life and understanding into an era of two women vying for the British throne. This previously inanimate time in history, forgotten or never known to most of us, comes alive with vibrant and rich characters and a story that is simply spellbinding.
You don't have to be a fan of history or British history to love this film. You do, however, have to be a fan of a great story, and "Mary Queen of Scots" is a powerful one. We meet young Mary (Saoirse Ronan), recently widowed and returning from France in search of her home and homeland. She is the rightful heir to the British crown, but that seat is currently occupied by her barren, insecure and lonely cousin, the daughter of King Henry VIII, Queen Elizabeth I (Robbie).
To read the review in its entirety, go to https://www.daily-journal.com/life/entertainment/reel-talk-mary-queen-of-scots/article_f8b74d70-0d17-11e9-a308-07c077b43048.html