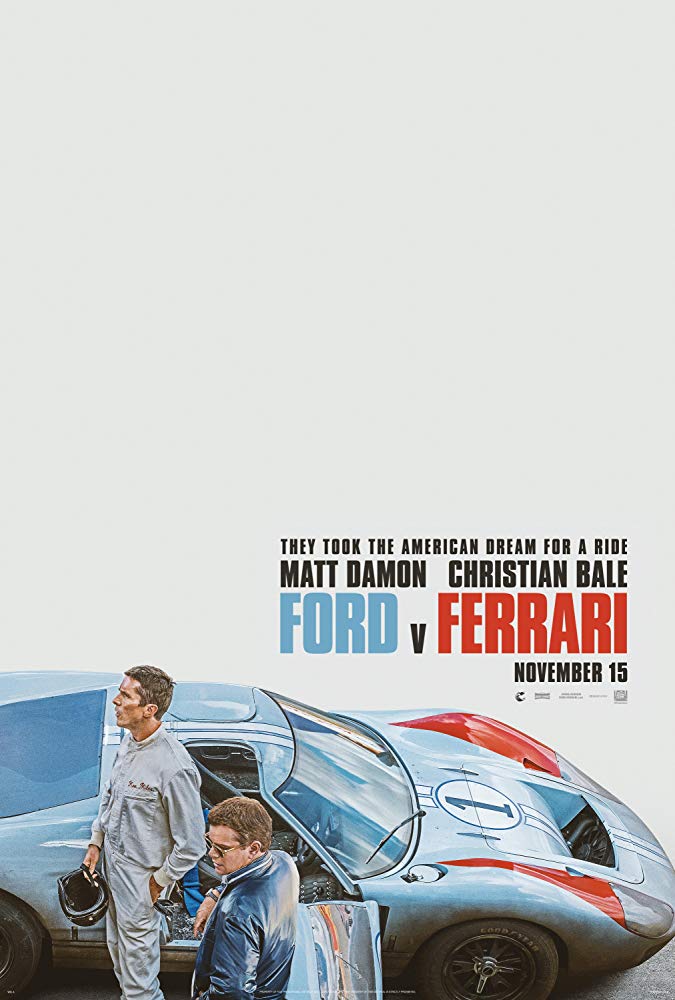 November 15th, 2019
Posted by pamela
Review
0 thoughts on ""Ford v Ferrari" So much more than a car racing movie"
No other movie this year will rev your engine and make your heart race as well as pull on those heartstrings more than "Ford v Ferrari," directed by James Mangold and starring Christian Bale as race car driver Ken Miles and Matt Damon as car designer Carroll Shelby.
Based on a true story, and all car aficionados will recognize the story immediately, "Ford v Ferrari" features Shelby and Miles, hired by Ford, the man (Tracy Letts) and the company, to create a car that would beat the competitor, Ferrari, in the 24 Hours of LeMans in 1966.
The film transports us back in time to meet Miles, a cantankerous perfectionistic car mechanic, struggling in business and itching to get back into car racing. The talented driver, as we see immediately and throughout the film, has a temper, is impulsive, but above it all yearns to drive, race, compete, and most importantly, win.
To read the review in its entirety as published in the Friday, Nov. 15th edition of The Daily Journal, go to:
THE DAILY JOURNAL