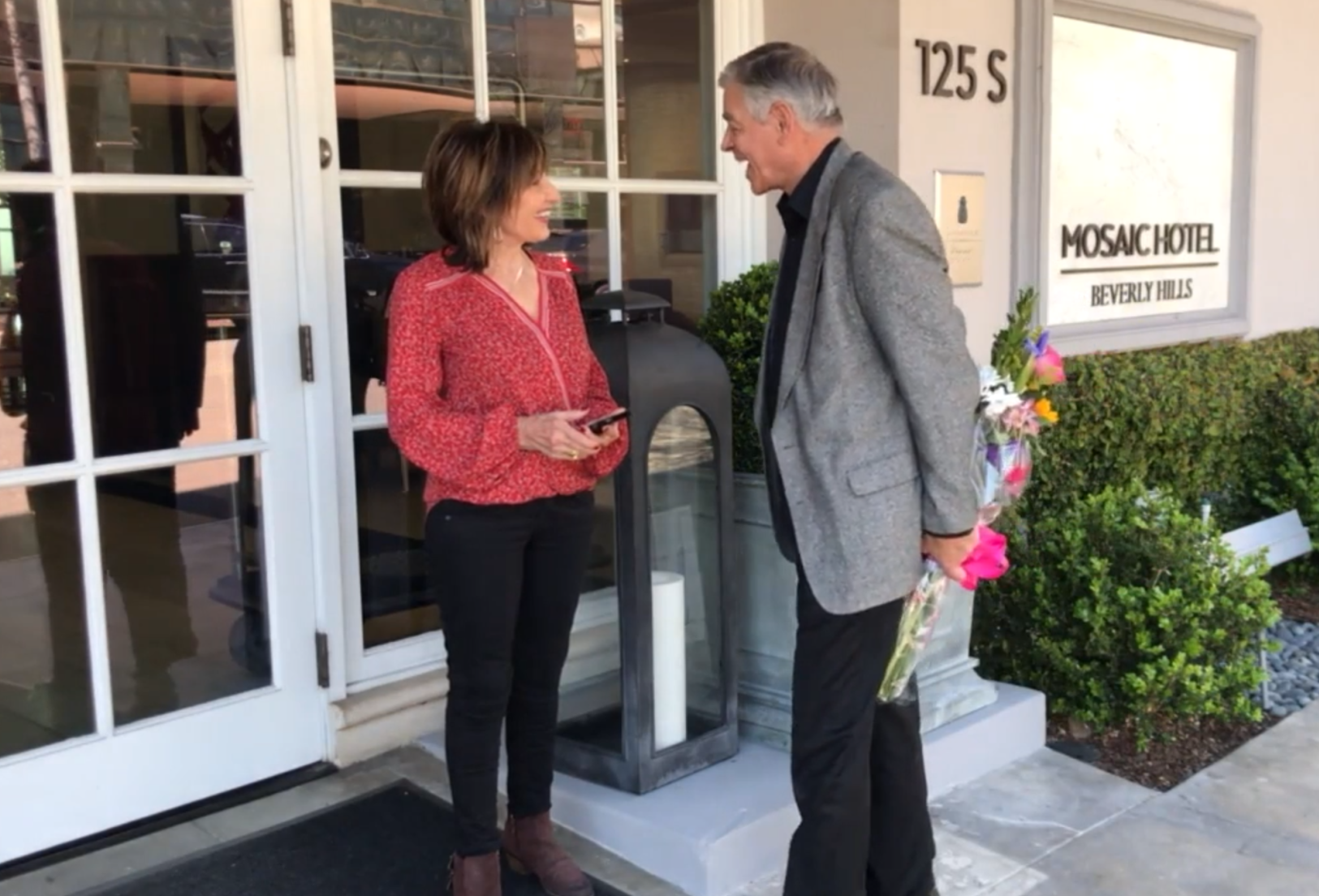 March 29th, 2019
Posted by pamela
Interviews, News
0 thoughts on "Grandmas get a new chance at love in new AARP web series"
Reality television finds a new twist with the digital series "Date My Grandma" now streaming on AARP's YouTube channel. This adorable, positive and often-times funny reality dating show "celebrates love, family and companionship."
The six episodes, now available to view, can be seen at datemygram.com.
I recently spoke with Vice President and Executive Producer of AARP Studios Jeffrey Eagle, who shared the behind-the-scenes stories and his hopes for this show and more to come. (Edited for space and clarity.)
Pamela Powell (PP): How did you come up with this concept?
Jeffrey Eagle (JE): We're always trying to look at ways to celebrate people and their lives in whatever life transition they're in, but a keen focus on 50-plus [population]. AARP, in trying to speak to its 38 million members in terms of what they're interested in, have long talked about companionship, relationships, social isolation, and we just thought what an interesting way to tap into a topic like dating. As we talk multiculturally, but also multigenerationally, how fun would it be to involve grandchildren?
To read the interview in its entirety as published in the March 28, 2019 edition of The Daily Journal, go to THE DAILY JOURNAL