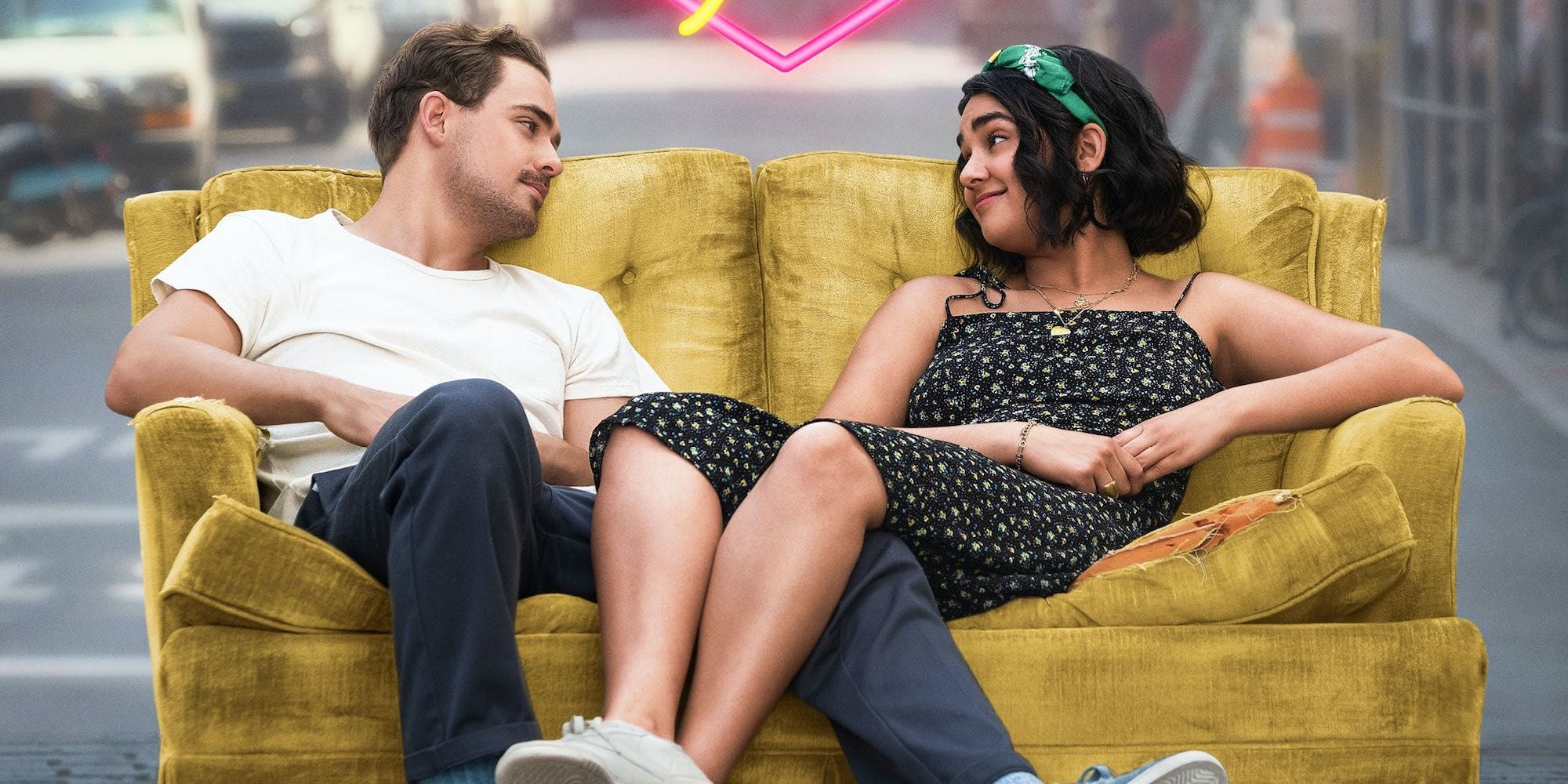 September 11th, 2020
Posted by pamela
Review
0 thoughts on ""The Broken Hearts Gallery" A surprisingly fun rom-com"
"The Broken Hearts Gallery," written and directed by Natalie Krinsky is a light and easy romantic comedy that tackles our obsessions with past relationships. Geraldine Viswanathan stars as Lucy Gulliver, a young woman who takes and hoards memorabilia from boyfriends past, but this obsession gets out of control. Seeking a way to move on, she inadvertently creates a gallery for others like her to leave a momento from a relationship allowing them to move on.
We meet Lucy as a teen, bookended by her besties Amanda (Molly Gordon) and Nadine (Phillipa Soo), as the ever-romantic Lucy has yet another breakup. Fast forward 8 years and still, surrounded by her BFFs, Lucy gushes about her current and unknowingly soon-to-be ex boyfriend Max (Utkarsh Ambudkar). The inevitable happens, but serendipity also intercedes as Lucy, distraught from her discovery that Max is cheating on her, finds Nick (Dacre Montgomery).
The circumstances under which Nick and Lucy meet begin our comedic romantic journey. The two find a friendship and help one another work toward a common goal, mutually beneficial as Lucy's background in art enables Nick to continue his dream of building a boutique hotel and she, a place to house her new-found and growing exhibition. Their relationship begins as friends, allowing them both to be open and candid about their pasts. Nick calls Lucy out on her crazy hoarding and Lucy is the positive influence Nick needs to get over barriers. It's a natural feeling interaction with a sweetness that hooks you.
Interspersed within this story are outtakes of interviews with people who are donating their cherished items to the Broken Hearts Gallery. They tell their stories of loss and their newly found ability to look to the future. It's a charming addition to this rather predictable story, adding an element of connection to the overall theme.
Viswanathan, full of energy and ready to shine as the lead actress in this film, shows us she can carry this load. Her natural, off-the-cuff style gives her a credible and realistic performance; she could easily be your quirky friend in real life. Unfortunately, Viswanathan's power frequently overshadows Montgomery who has a much softer and low-key type of performance. He's handsome and exhibits a vulnerability which counterbalances the character of Lucy, but he needed a bit more amplification to level the scales.
The supporting cast is there to do exactly that, support, but Arturo Castro who plays Nick's best friend, is a gem on the screen, stealing every scene he's in. Pairing him with Randy (Megan Ferguson) as his wife was genius as they play off one another to create more hilarious spots. And Gordon and Soo find the right tone to remind us about the importance of girl friends even though much of their performances are exaggerated and sometimes raunchy for comedic effects.
The film is definitely written from a female's perspective. Lucy, Amanda, Nadine, and Randy, Marcos' pregnant wife, vocalize the inner thoughts and conversations that women have. It was a struggle at times to believe some of the reactions from the characters of Nick and Max as the actors didn't even seem to believe what was coming out of their mouths. Krinsky also throws a few political punches which will either make you laugh or anger you, depending upon which side of the fence your beliefs lie.
"The Broken Hearts Gallery," like all rom-coms, isn't meant to be real. It's what fairy tales are made of and it's pure escapism. While the running time is a bit long, the story does take all the expected turns while we laugh and chuckle along the way, rooting for Lucy to make the right choices and live happily every after.
*In theaters only
3 stars