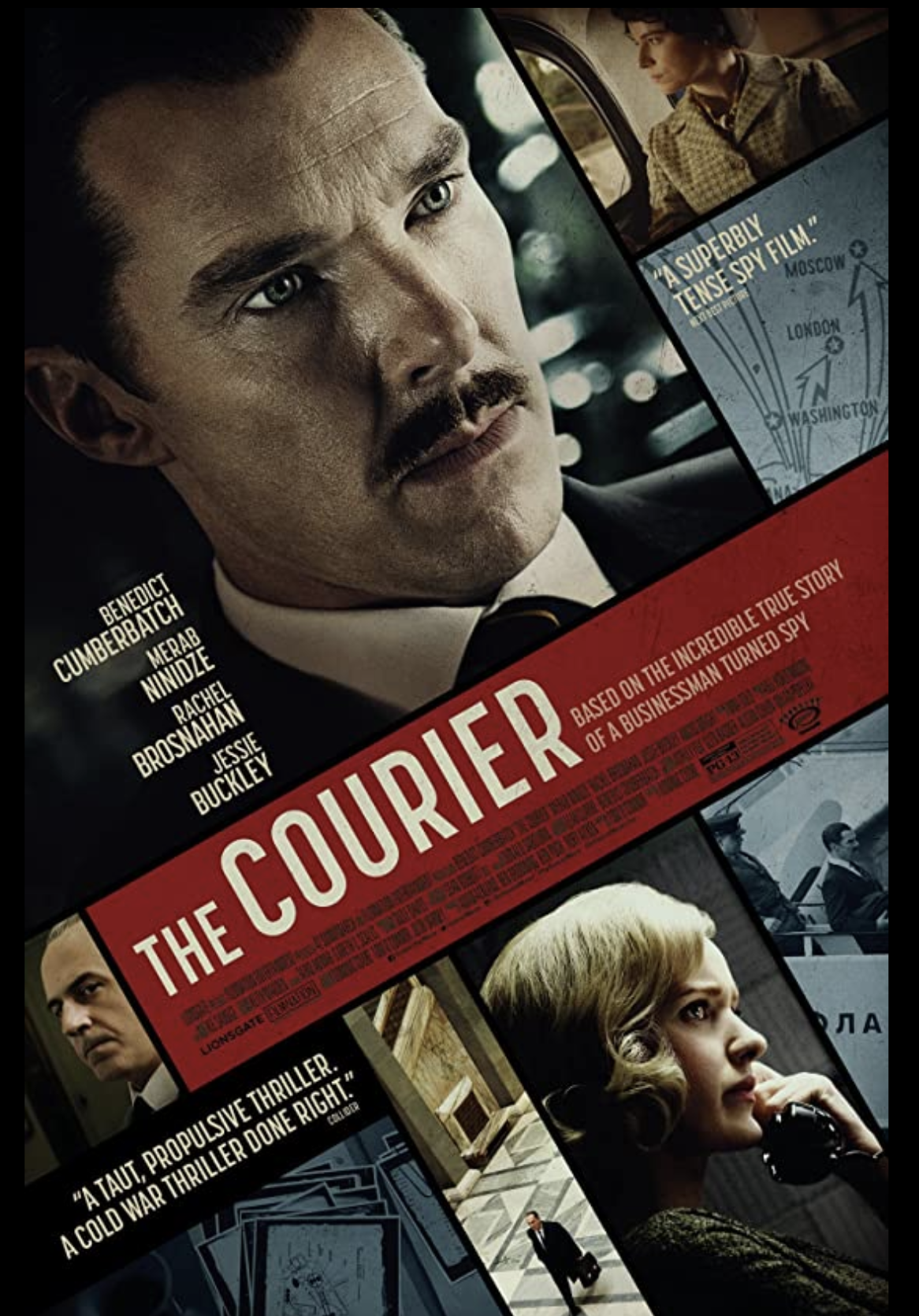 March 16th, 2021
Posted by pamela
Review
0 thoughts on ""The Courier" poignantly punctuates humanity in history"
"The Courier" is an unlikely story of espionage, bravery and most importantly, friendship which may have saved the world as we know it. The film is based on the true story of Greville Wynne, a British businessman, husband, and father during the Cold War, who is recruited by British Intelligence and the CIA to insinuate himself into Russia, make contact with an informant, and bring back communication of the country's gains in nuclear warfare.
We meet Wynne, a committed family man who works hard to maintain his meager position in life. He's unremarkable in many ways which makes him the perfect patsy for the joint government venture to exploit. Tapping into his civic duties, Wynne agrees to begin a new business prospect in Moscow. Given little information, Wynne blindly plunges into meetings with the corporate Russian leaders but one man, Oleg Penkovsky (Merab Ninidze) notes a signal from Wynne and their partnership and ultimately their friendship begins.
This is a high stakes game which writer Tom O'Connor and director Dominic Cooke tap into immediately. Oleg aka Alex demonstrates the dangers of his actions in the very first scene and while the story rides a rhythmic wave of tension, the underlying current of life and death is never out of sight. Upon multiple viewings, it's evident that O'Connor painstakingly plants seeds of verbal foreshadowing. These carefully sown seeds grow gradually to reveal government secrets, historical events which perhaps prior to this film were nothing more than footnotes in life, and finally, the conclusion of the men's lives.
While "The Courier" is an historical recreation, it also has tremendous heart thanks again to not only the direction and writing, but the superb performances by Cumberbatch and Ninidze. These two characters could not have been any more different—their background, their position in life—but they find a commonality as men, husbands, fathers, the hope for peace and the greater good…perhaps at their own expense.
Cumberbatch's portrayal of Wynne finds the subtle characteristics that allow us to connect with him. You can see the hesitancy in his initial response as well as the complacency he has grown to embrace. His confidence lacking, he begins to fancy himself a spy as we see a simper delicately wash over his face upon the completion of his first task. That, of course, quickly fades as he realizes that he is in over his head, ill-equipped physically and emotionally to be a spy.
Ultimately, this is a story of friendship forged under pressure, as precious as a diamond, and Cumberbatch and Ninidze's authenticity give way to an evocative one. The initial goal of the two men is to parlay information, but upon subsequent meetings, the men learn more about one another and that connection cannot be severed…even under duress. Loyalty is a key element in their unlikely friendship which places us in their shoes, questioning ourselves as to whether or not we could possibly react so selflessly.
Cooke expertly takes us back in time to this era in both England and Russia. We are submerged in the murkiness of underhanded politics as well as the cost analysis. With so many moving parts in this puzzle, it would be easy to get lost, but with succinct writing and editing, the story is a heartfelt and captivating one, clearly relaying this complicated tale.
We remind ourselves throughout the quickly-paced running time of just under two hours that this is based on a true story and it punctuates the harrowing situation that most of us never had heard of. It is these unsung heroes that have unknowingly changed the course of history that need their stories sung from the highest mountaintops. And thanks to the talents of O'Connor, Cooke, and the entire cast and crew of "The Courier," we can.
4 Stars