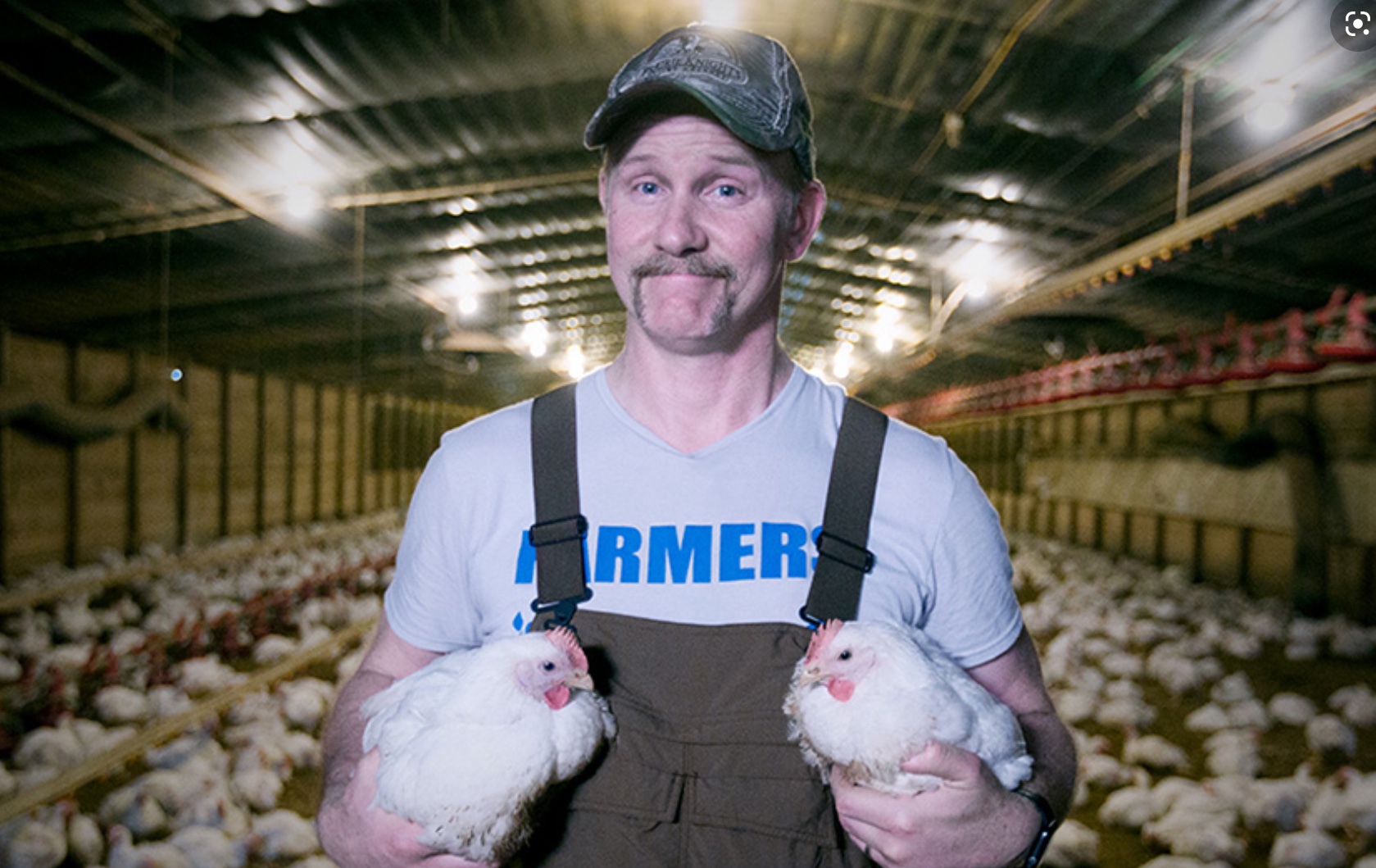 September 12th, 2019
Posted by pamela
Review
0 thoughts on "Spurlock's "Super Size Me 2: Holy Chicken" is a fresh look at fast food that will leave a sour taste in your mouth"
Morgan Spurlock's "Super Size Me" from several years ago shed a light on the fast food industry, specifically McDonalds, and now he's back with "Super Size Me 2: Holy Chicken." Spurlock has a new target and initially it appears to be the entire fast food industry, but he narrow that focus with laser precision on Big Chicken—and you thought Big Oil was powerful! Wait till you see what a handful of Foul Magnates can do to the food industry and consumers in our country.
Spurlock identifies the issue of fast food appearing to have become "healthier" and questions the validity of this concept as he dives head first into the murky waters of the industry, becoming a "part of the problem."
As with any documentary, we find ourselves walking, or in this case, driving alongside the subject as he researches his topic, interviews those in the know and on the ground, and develops a new concept in fast food. From farmers, bankers, lenders, marketing specialist, and chefs specializing in new fast food recipes, Spurlock takes us on his journey to uncover and discover the billion dollar industry's recipe for success…or perhaps disaster.
Spurlock "takes a fresh approach" to "Holy Chicken," joining the fast food industry as he tries to create the new chicken sensation while maintaining his integrity as he attempts to be transparent about what he's serving. Starting from scratch, Spurlock finds a willing chicken farmer to lease him space, acquires thousands of chicken eggs, raises the fluffy little buggers that grow faster than a weed (not a good thing) and researches the production of a delectable delight all under the glow of the "Health Halo." Jargon, new terms, aka deception, are all carefully folded into each layer of this film's concept and while we are clucking at our own willingness to be duped into palatal conformation, salivating at the mere thought of a "crispy" chicken with aioli sauce, Spurlock tugs on our heartstrings and yanks the rug from beneath our straw-covered feet to reveal the true price of the Big Chicken Business…the farmers.
Spurlock has a penchant for topics that matter and have a lasting impact and "Holy Chicken" is no exception as he creates humor and entertainment, building upon the layers to educate and enlighten the viewer as to how we're being duped into justifying our poor eating habits. As he plucks the feathers off of the squawking façade and reveals all the fat and fluff below aka Purdue, Tyson, Koch Foods, we see the fast food industry with undeniable clarity. Never before has an apparent monopoly, the resulting health risks, and marketing deception been so clearly defined. But what hits home is Spurlock's discovery of how these components are hurting the farmers who are responsible for growing the food we eat and in the end, how our health is unwittingly damaged. Spurlock also finds a way to connect us with real people in this film; Jonathan a chicken farmer who is squeezed out, and the everyday workers trying to make ends meet, working 2 minimum wage jobs with no future. "Holy Chicken" becomes a 3 course film, but the dessert, in the end, just doesn't set well although that's exactly what Spurlock wants.
Knowledge is power and Spurlock provides the factual statistics and information to make your own decisions. See this film. Make your own decision. I've made mine…My chickens will now come only from my farmer friend.
4 Stars
Available on digital platforms Friday, September 13, 2019