The 2018 Sundance Film Festival is winding down and having been a part of the first 5 days, there was a different feel to it this year. The streets weren't as crowded with pedestrians. The traffic was much less congested. And the lines to attend the films didn't seem too terribly long. Perhaps the addition of "The Ray" theater and better traffic management explains this calmer, more quiet feeling. Or has attendance dropped precipitously from last year?. Only the final numbers not yet available will tell, but I can attest to the fact that the energy level certainly seemed less intense, overall.
For women in film, that was certainly not the case as numerous panel discussions, presentations, and a significant number of female-written and -directed films were available to festival goers. In addition, the Women's March took place in town drawing locals, festival attendees, and celebrities. Coincidentally, 6 of the top 10 films of the fest, from my viewpoint, were either written and/or directed by women. Here are my festival favorites: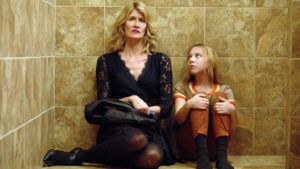 THE TALE
Jennifer Fox adapts her own life story to tell the tale of sexual abuse as a child. Starring Laura Dern as "Jennifer," we meet her as an adult, rediscovering through an old English class story her mother found, the reality of what happened more than 30 years ago. Her perspective as an adult and revisiting those memories, sometimes clouded by time and stitched together with the aid of others during that fateful summer, allows Jennifer to confront her thoughts, current fears, and most importantly, herself. Ellen Bernstein portrays Jennifer's mother, adding a realistic and often-times humorous touch to the movie. But what is most heart-wrenching and painful is the visually emotional manipulation of an adult with a child. The film cuts deeply with the precision accuracy of a surgeon into the mind and emotions of a strong yet damaged woman. It's a painful journey that is at once genuine, allowing the viewer to begin to understand the depth of sexual abuse.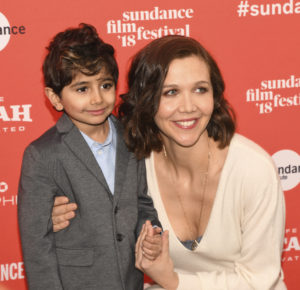 THE KINDERGARTEN TEACHER
Written and directed by Sara Colangelo, the film stars Maggie Gyllenhaal (Lisa), a kindergarten teacher, mother of two teens, and wife, just going through the motions. She's struggling with her disappointment in life and the world in general until she finds Jimmy (Parker Sevak), a child prodigy in the art of poetry. Lisa becomes overly involved in this child's life and skills, crossing moral boundaries for the sake of nurturing a lost appreciation of art. The tension is palpable and the suspense almost unbearable in this uniquely introspective look at society and values. Gyllenhaal's performance is breathtaking and the final words uttered leave you speechless.
JULIET, NAKED
Tamara Jenkins and her team of writers adapt Nick Hornby's novel "Juliet, Naked" about a rock legend who inadvertantly falls in love with his biggest fan's significant other. Directed by Jesse Peretz, this rom-com stars Ethan Hawke (Tucker Crowe), Rose Byrne (Annie), and Chris O'Dowd (Duncan) creating a hilarious situation with dramatic overtones that is thoroughly entertaining. It's a current day romance that never loses its sense of humor and never a dull moment. I haven't laughed and been this engaged in a rom-com since "When Harry Met Sally."
RBG
Who could have suspected that a film about Supreme Court Justice Ruth Bader Ginsburg could be absolutely entertaining? Directors Julie Cohen and Betsy West weave together Justice Ginsburg's youth, law school career, marriage, family, and legal experience, portraying all the ups and downs of each and we truly get to know this petite yet intellectually formidable woman. At the age of 83 years young, she is more popular than ever, inspiring young women to make a difference in this world. By the end of the film, after a few tears are shed along with many, many laughs, I learned about history and our judicial system. But most importantly, I know the woman that changed my life and every woman in America. Without her, we would still be ironing our husband's shirts, never feeling valued as a viable person in the workplace.
THE CATCHER WAS A SPY
Paul Rudd takes on an usual role, portraying the real life Moe Berg, a catcher in the professional baseball league and an Office of Strategic Services (OSS) spy. This brilliantly gifted man, speaking more than a half-dozen languages fluently, lead a very secretive life. No one ever really knew this man, but because of his skills, bravery, and intellect, the entire course of WWII may have taken a different path. Rudd immediately creates a believable character, always keeping his emotions close to the vest, but giving viewers those subtle features allowing us to see inside. This film has all the right components to create an informative yet entertaining story.
COLETTE
Kiera Knightley finds a revolutionary role in portraying Sidonie-Gabrielle Colette, a young woman lacking a dowry in the countryside of France. The older and more sophisticated Willy (Dominic West), woos and marries her, taking her to the refined city of Paris. There, the two battle one another as their financial woes worsen. Her eloquent writing skills become their life-line, but she is not allowed the credit. On the surface, it sounds like a typical time-period story, but Colette pushes the day's viewpoint on sexuality, fidelity, and gender acceptance. It's an unexpected story filled with beautiful surprises that are relevant even in today's world. Knightley and West are magical together, even when they are oil and vinegar. Beautiful imagery and costuming bring us into this world as we are captivated by this true story.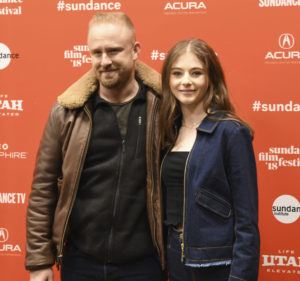 LEAVE NO TRACE
Writer and director Debra Granik ("Winter's Bone") adapts Peter Rock's novel of the same name to give us a slow-burn film about a father and daughter living off the grid in the gorgeous mountains of Oregon. AS they are forced to leave their unique "home," Will (Ben Foster), suffering from PTSD, plunges more deeply into his inner-demons, affecting his relationship with his astute daughter Tom (Thomasin McKenzie). This gorgeously shot film takes you deep inside the confines of society and one's ability to cope in this world as it explores love, relationships, and mental health.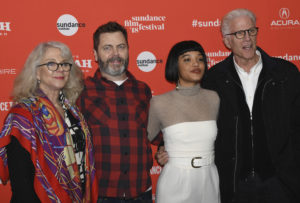 HEARTS BEAT LOUD
Brett Haley has done it again. He finds a voice that does not imitate his own reflection and creates a story and characters that we are all craving to hear. Frank Fisher (Nick Offerman) and Sam (Kiersey Clemons) are a father and daughter, struggling with the next stage of life. Frank's failing record store and seeing that Sam is ready to move across the country for college is more than he is able to bear. Discovering his daughter's amazing songwriting and performing skills during their "jam sesh," Frank tries to create a band via Spotify which goes viral. It's a balancing act as Frank pulls Sam back and Sam attempts to cut the apron strings. The film explores topics of young love and sexuality as well as father-daughter relationships using humor and poignancy. Did I mention the music is simply amazing? It is! Haley stated that he is truly proud of this film…and he should be!
COME SUNDAY
Pentecostal preacher Bishop Carlton Pearson (Chiwetel Ejiofor) has a come to Jesus moment as he hears the voice of God one night. Finding a new way to interpret the Bible, Pearson begins to preach a different story—one that his congregation and mentors find to be heresy. Based on the true story originally told by Ira Glass on WBEZ's 'This American Life,' director Joshua Marston ("Maria Full of Grace," "Complete Unknown") brings us a human story with divine intervention. Ejiofor, Jason Segal, and Martin Sheen star in this revelatory story that may allow you to see Christianity in a new light.
THE OSLO DIARIES
Mor Loushy and Daniel Siven give us the untold account of two warring people, the Israelis and the Palestinians, and the representatives that secretly met in the hopes of establishing peace. This historical recounting of events in the 1990's allow us to see the countrys' attempts to negotiate as well as the conundrum of how to compromise and maintain the constituents' support. Getting to know these men on a personal basis brings a level of humanity and understanding that we wouldn't otherwise know.
Check out interview with Claire McCarthy ("Ophelia"), and Q&A responses with Brett Haley ("Hearts Beat Loud"), Julie Cohen and Betsy West ("RBG") and Debra Granik ("Leave No Trace") at www.reelhonestreviews.com
Honorable Mentions: OUR NEW PRESIDENT, THE LONG DUMB ROAD, WILDLIFE