Anton Chekhov whose plays have stood the test of time, being performed all over the world in their original form, now finds a new medium in which to showcase his humor and deep understanding of the stages of life and love with "The Seagull."  If you're not familiar with Chekhov's plays, or if you are, don't let that scare you away!  Stephan Karam adapts the story into an eloquently hilarious film directed by Michael Mayer with an amazing all-star cast comprised of Annette Bening, Brian Dennehy, Saoirse Ronan, Billy Howle, Corey Stoll, Mare Winningham, and Elisabeth Moss.
Set in the early 1900's on Sorin's (Dennehy) country estate, Irina (Bening), an aging stage actress who loves to be the center of attention on and off the stage, brings home Boris (Stoll), a younger, successful, and charismatic director who becomes smitten with Nina (Ronan), Irina's son Konstantin (Howle), true love.  Meanwhile Masha (Moss), the daughter of the estate's caretakers, Shamrayev (Glenn Fleshler) and Polina (Mare Winningham), is in "mourning for her life" as she pines for the seemingly taken Konstantin.  The love triangles, unrequited love, and looking in the rear view mirror of life all create a hilariously messy tale.
The film starts off a bit slowly as we are introduced to each of the characters, but as the complexity of the situations increase, the slower pace allows you to bask in their personalities and more fully understand the layers of emotions and relationships.  And each and every character is remarkably unique as they interact and react, never veering away from their true self.  In many ways, the film never loses the feel of the stage theatrics as this ensemble cast intermingles and becomes one family.
"The Seagull" addresses the age-old confusing topic of love in all its many forms:  new love, marriages with no love, and the excitement of affairs.  But at the heart of the film is the process of aging and trying to hold on to some part of our youth.  We see Irina grasp on to the much younger Boris, clearly trying to cling on to her past and blur the image she sees in the mirror.  All of this is happening while her wealthy brother is just biding his time, waiting to meet his maker.  While she may have blinders on when it comes to aging, the younger set is equally blind, not understanding what lies ahead for them.
The film retains the eloquent expressive execution of language as you would expect from a stage production, but with the deft direction of Mayer and the remarkable talent of his cast, these soliloquies and the dialogue are profoundly powerful.  There's whimsey and a lyrical element engaging you to every word spoken as it impacts your understanding of whomever is speaking from the heart.  While the overall pace of the film might be slow, the pace of the dialogue is anything but that—it's riveting and energetic.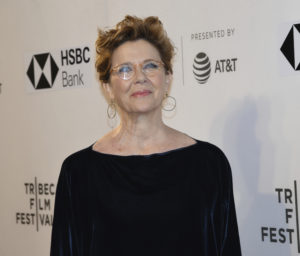 Bening, as expected, is extraordinary and perhaps she will be remembered this time for Oscar season.  She is sheer perfection as the rather narcissistic socialite fighting
 the process of aging, never willing to lose a round in that battle let alone the entire war.  Bening brings wisdom to the part as her character competes with the beauty and youth of Boris' infatuation with Nina.  Bening seems to have fun with this role, a bit over-the-top, but fitting for her melodramatic character.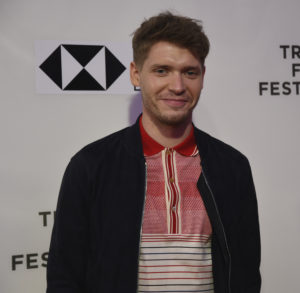 Every character is fully developed, an extraordinary feat unto itself, and each actor brings such depth and skill that we find there is no supporting actor—they all feel like leads.  Howle gives his character one of the most unique elements of innocence and urgency producing the feeling that every moment in time is a crossroads in his life.  He finds a way to boldly and clearly define his unique relationship and love of his mother and of the love who shuns him, Nina.   Stoll exudes strength and power with love being his achilles heel and Ronan's haunting performance shows that she is a mere puppet with love controlling her strings. 
"The Seagull" is an extraordinary adaptation of a complicated stage production from Chekhov exemplifying love at all its various stages and life as we look forward and back.  This stellar cast gives the tale the clarity and humor it deserves, but at the helm is the deft director, Mayer whose trusting cast allows him to create this masterpiece.
4/4 Stars