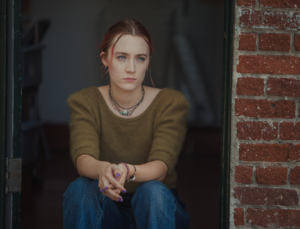 The Chicago film Critics Association gathered last night to announce and celebrate the award winners from the amazing slate of films from 2017.  Greta Gerwig's "Lady Bird" was the big winner, taking home 4 wins after being nominated in 6 different categories.  The film received the coveted Best Picture Award along with Best Actress-Saiorse Ronan, Best Supporting Actress-Laurie Metcalf, and Most Promising Filmmaker-Greta Gerwig.
"Call Me By Your Name" was a close second with 3 wins:  Best Adapted Screenplay, Best Actor-Timothee Chalamet, and Most Promising Performer-Timothee Chalamet.
"Blade Runner 2049" won two awards, Best Cinematography and Best Art Direction.
The remaining award winners are:
Best Director- Christopher Nolan ("Dunkirk")
Best Supporting Actor- Willem Dafoe ("The Florida Project")
Best Original Screenplay- Jordan Peele ("Get Out")
Best Original Score-Johnny Greenwood ("The Phantom Thread")
Best Editing- Jonathan Amos and Paul Machliss ("Baby Driver")
Best Foreign Film- "The Square"
Best Animated Feature-"Coco"
Best Documentary Feature-"Jane"
While the L.A. Film Critics Circle gave the Best Picture award to "Call Me By Your Name," and both Chicago and N.Y. found "Lady Bird" deserving of that title, it will be interesting to see if  this is a predictor of what will happen on Oscar night.  Only time will tell!  Perhaps it is the beginning of women being recognized in the director's chair after all!