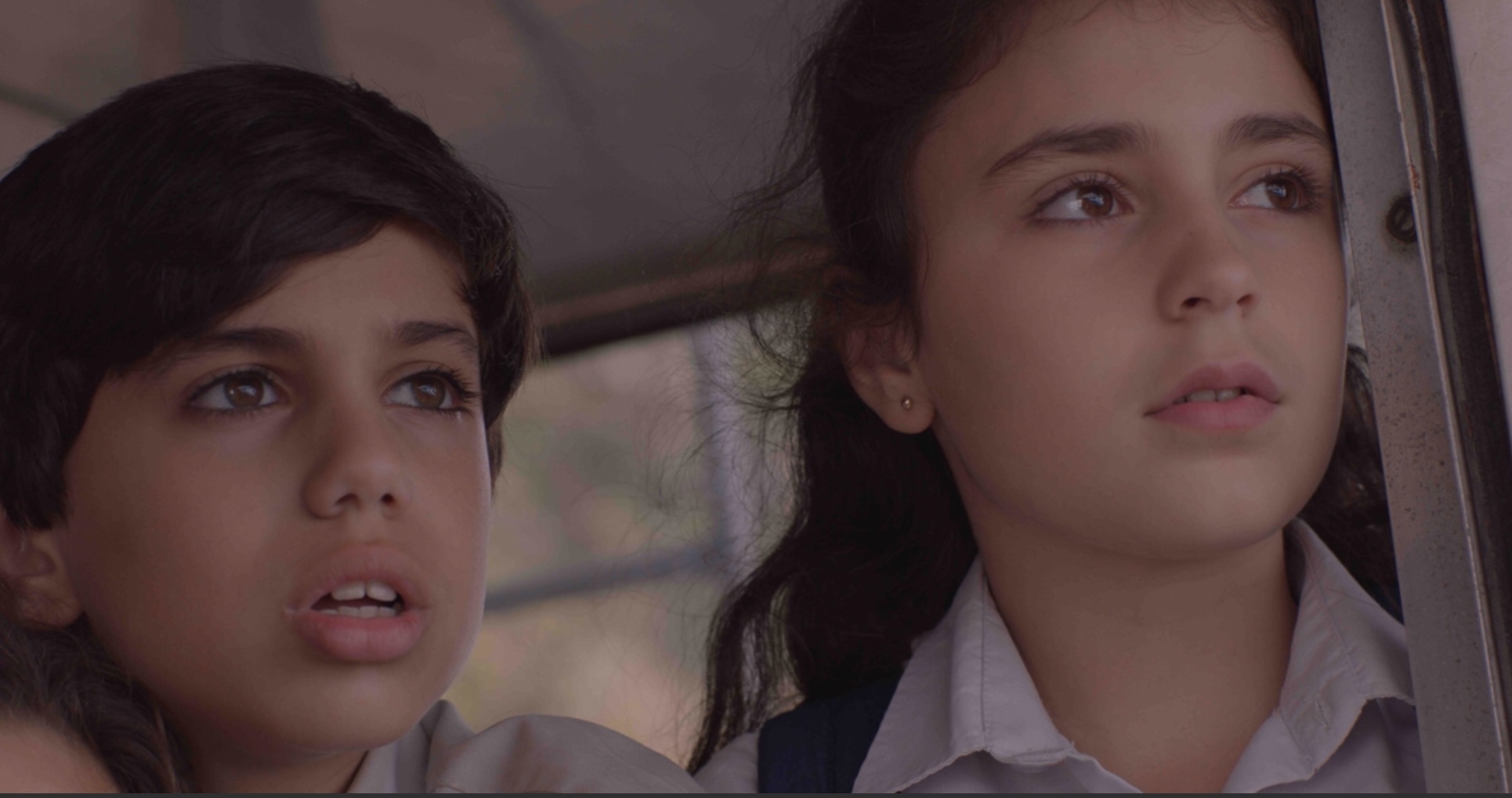 September 11th, 2019
Posted by pamela
Review
0 thoughts on ""1982" Premieres at TIFF"
"1982" transports us back to a time in Lebanon where political unrest and imminent war loomed overhead. Writer/director Oualid Mouaness creates a beautiful story of Wissam's (Mohamed Dalli) school crush amidst the tension of the teachers and the news they are hearing.
Nadine Labaki ("Capernaum" director) stars as Yasmine whose relationship with fellow teacher Joseph (Rodrigue Sleiman) is strained all due to differing political views. This is a multi-tiered story as the teachers and administrators prepare for graduation of their students, attempting in every way to maintain a sense of normalcy. Final exams are underway and off in the distance, the beginnings of an attack are evident. Finding stability among the adults is tested which ultimately makes it difficult to create an emotionally safe environment for the children.
"1982" begins with wide landscape shots, capturing the peace and beauty of the land. Artistically, as the story comes into sharp focus, the shots become more constrained, giving a more visceral sense of the ever-increasing tensions of the people near Beirut on the cusp of an invasion. Religion and cultural differences as well as expectations and prejudices play an important role among both the adults and the children on this momentous day.
It is the dialogue between our main characters of Wissam (Mohamad Dalli) and his best friend Majid (Ghassan Maalouf ) that endear us to them, reminding us of how special and, in many ways, how universal that feeling of first love is. The two discuss the plan for Wissam to let Joana (Gia Madi) know his true feelings despite the geographic, religious, and cultural differences. And these issues are explored with utmost care and even humor as Abir (Lelia Harkous) attempts to intervene.
On the other end of the spectrum is the more complicated interaction of Joseph and Yasmine. Love is never easy, no matter your age, but we see how our beliefs supersede this emotion in our older years while love does seem to conquer all when you're young.
As the fear of the inevitable comes to reality in this film, it's interesting to note how much emphasis we place on the need for routine. It's our safety blanket, shielding us from the impact of that next shoe dropping and in this case, it's much more than a shoe. That tension is palpable as we see Yasmine clinging on to the completion of her students' exams. She will not give in to what's happening around her and her emotional overload is conveyed in her voice and body language with deft skill. Mohamad Dalli is exceptional in this layered and sometimes very nuanced role. He's silly and optimistic during this time, perfectly portraying the innocence of youth.
"1982" uniquely examines the core of people, no matter their age, as the world unravels. With extraordinary performances, we are not only given the opportunity to walk back in time, but to also walk in another's shoes in a world where the future of tomorrow is truly unknown.
3 ½ out of 4 stars