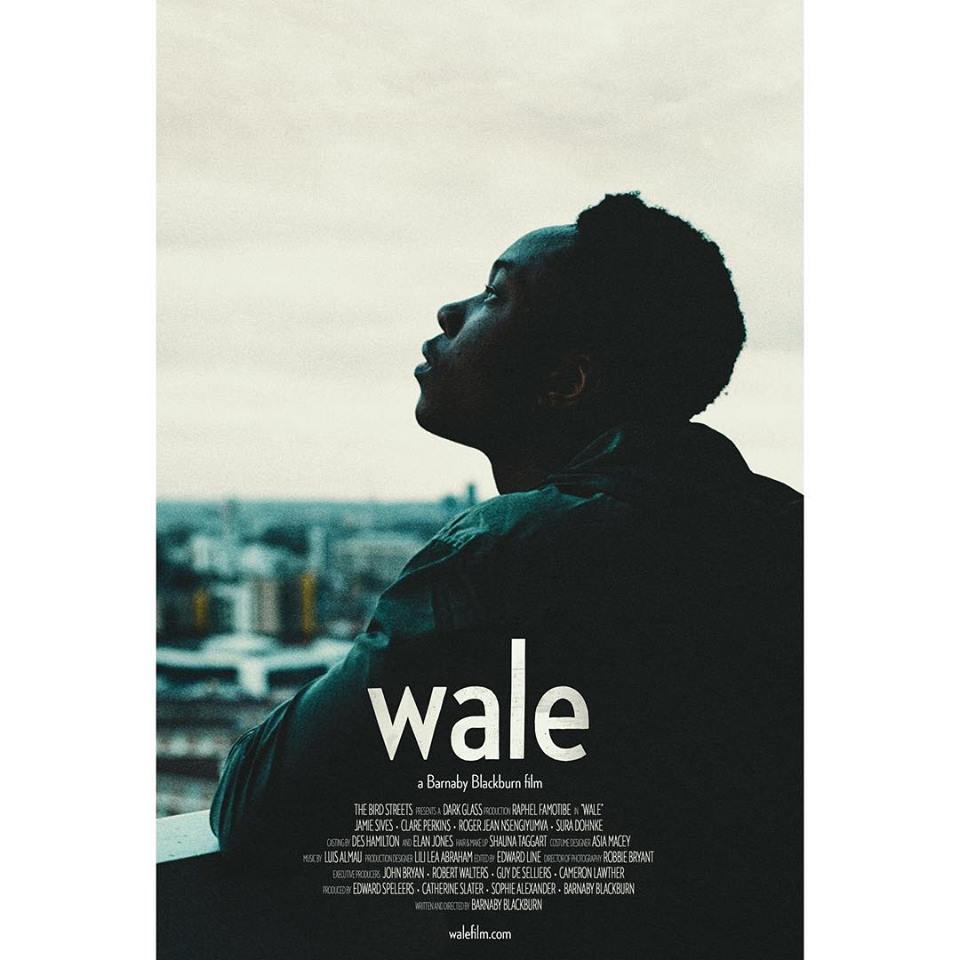 January 10th, 2019
Posted by pamela
Review
0 thoughts on ""Wale" Uses social perceptions to create intense and powerful thriller"
First-time writer and director Barnaby Blackburn gives us "Wale, the story of a teen who made mistakes in is short life, paid for his crime, and is now on a better path as he attempts to start a business. Wale's (Raphel Famotibe) first customer, O'Brian (Jamie Sives) will change Wale's life forever.
Wale (Famotibe) appears to be a typical kid now, but his criminal record and time in juvenile lock up is a part that he wanted and was ready to put behind him. Living with his mother (Clare Perkins), we gain not only an understanding of his past, but also connect with this young man who wants nothing more than to make his mother proud and earn a living honestly. As he goes to the street market to advertise his skills as an auto mechanic, he bumps into O'Brian (Sives) who just happens to be in need of Wale's services. Inviting the young man to his home, he treats him like a friend, and trusts him with his high-end car which has a "problem."
In this short film, there is a constant feeling of impending doom even as Wale's positivity attempts to shine through. His personality allows the viewer to forgive his transgressions and we root for him to succeed, but there is something off with O'Brian. The skilled writing creates this distrust in him, but we just can't put our finger on what's wrong until it's too late. We discover the problem just as Wale does and gasp, never expecting to learn what we now know.
The story becomes a harrowing one, eliciting our own breathing to become shallow and our hearts to race as we put ourselves in Wale's shoes. Each and every scene is an unexpected one, layering the tension to a point of explosion. These surprises don't stop until the very end where Blackburn fades out.
"Wale" is one of the most riveting and intellectually stimulating short films this year. Creating viable circumstances while integrating social dynamics and stereotypes into the story generates plausibility. And Blackburn never allows you to see more than he wants you to, giving the film that incredible tension and stress.
Wale's ensemble cast is comprised of two main characters who shine in their roles. Without giving too much away, Sives is extraordinary as we watch the subtlety of his performance and we discover his true self. Famotibe is equally skilled in his performance, portraying a young man with a second chance in life who is dealt a horrifying hand. His realistic reactions drive the story, never too much and never too little. It's true perfection in a performance.
"Wale" is a short film that has the power of a feature, bringing to light societal prejudices while capturing an intriguing story. Blackburn's writing and direction lay the firm foundation upon which his actors beautifully bring his words and tale to life. To think this is Blackburn's first film is exciting as he has a grand future ahead of him.
4 Stars