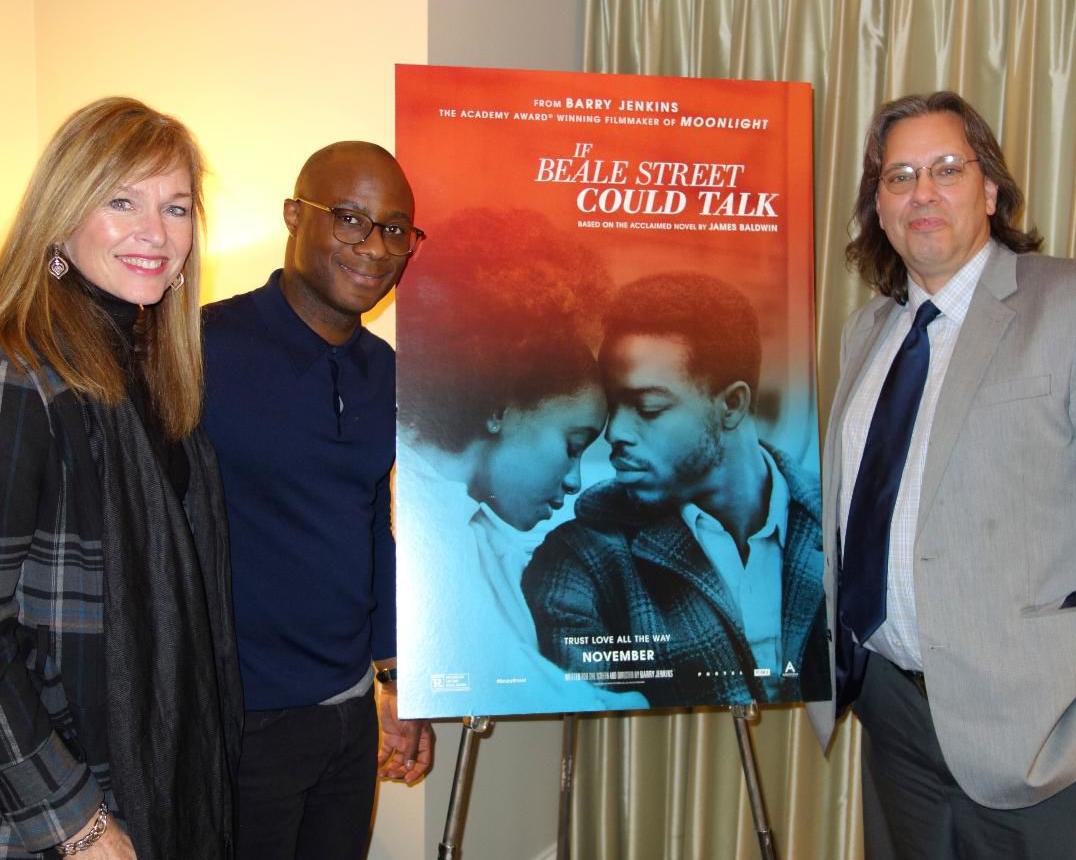 December 25th, 2018
Posted by pamela
Interviews, Review
0 thoughts on "IF BEALE STREET COULD TALK: An interview with Barry Jenkins"
Barry Jenkins, Academy Award-winning director of the Best Picture Award in 2016 for "Moonlight," is back in the writer's and director's chairs to give us a screen adaptation of James Baldwin's book, "If Beale Street Could Talk."
The film depicts Tish and Fonny, two young black people in love, "soul mates" as Jenkins describes them, who experience heartache when Fonny is falsely accused of rape.
It's a gorgeous portrayal of first love and family, as well as a brutally realistic representation of racial perception and the injustices of the judicial system, all seen through the lens of a young woman.
The film opens Christmas Day, starring Stephan James as Fonny and Chicago's very own KiKi Layne as Tish. Film critic Chuck Koplinski and I had the pleasure of sitting down with this soft-spoken and engaging writer and director to learn more about the making of this evocatively relevant and poignant film.
To read the review in its entirety, go to https://www.daily-journal.com/life/entertainment/q-a-with-filmmaker-barry-jenkins/article_a7536e8a-02e2-11e9-9fc8-73cca268e4c1.html